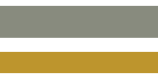 HOME OWNERS ASSOCIATION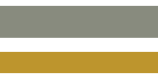 The Alpine Basin HOA provides many services designed to add value to our homes and lifestyles. We aim to create and maintain a quality living environment whereby our neighborhood is a great place in which to live and our property values continue to increase. The best way to achieve these goals is to communicate with one another and to share ideas and concerns.
This page is a resource for homeowners to keep you informed about our neighborhood and provide you with easy access to Alpine Basin HOA governing documents and other important resources.  We aim to maintain a property that ultimately becomes a legacy to be handed to and enjoyed by one generation to the next.  So settle in and venture out.
dummy
HOA Documents
Ratifications
Amendments
Close Menus